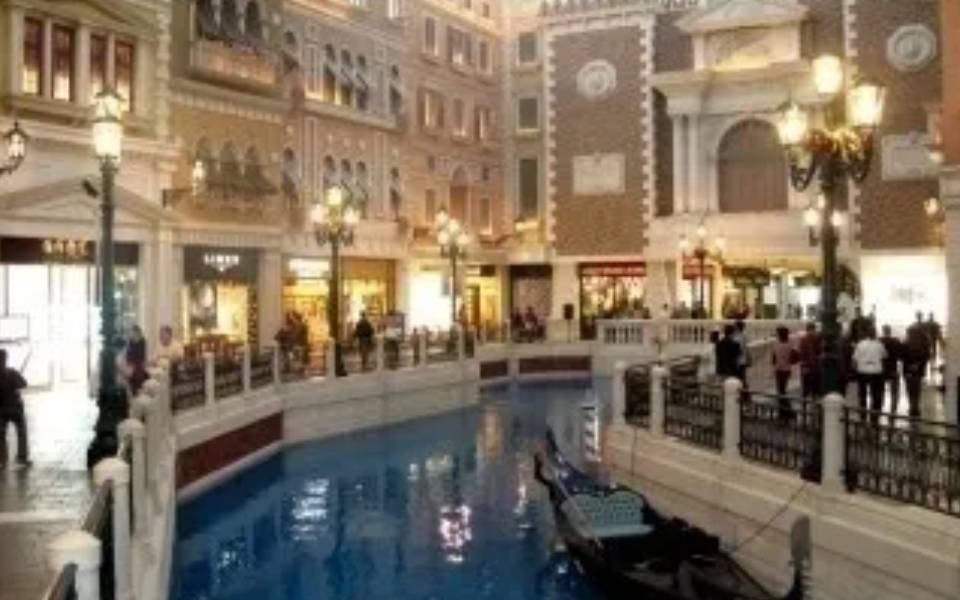 Top Sights for Kids in Macau
When we went to Hong Kong with our daughter in 2012, my husband was very keen to go to Macau. Though he & I had both visited Macau individually before, we thought we would come back feeling dejected as we would not be able to enjoy the nightlife and also because we didn't think there would be anything for our daughter. Now that I am dedicating so much time researching on Family Vacations, I just could not accept that Macau was just a gambling paradise with glitzy hotels.
I recently met up with a representative from Macau Government Tourist Office and popped the question "what is there for kids to do in Macau"? She seemed foxed at first, but when she opened the map, she started counting many sights. As a mother I immediately knew which ones would work and were worth visiting, here is the list:
1. Grand Prix Museum
Definitely not for my 'girlie girl', but I do know many boys and their fathers who would love this place. Don't expect too much as it is not very big, however they do have some really cool sports cars & bikes on display.
2. Old Taipa Village
Macau is one of the unique places where you will find the confluence of Portuguese and Chinese cultures. While you must've gotten your dose of Chinese culture in Hong Kong, Macause offers an insight on the Portuguese culture at the Old Taipa Village. It houses old restored colonial houses and the life of Portuguese when they arrived in 1900.
3. Macau Tower
Lead by example! Show your kids how to be brave adventurers and bungy jump from the tower. The kids would also have fun walking across the Sky Walk with a harness securely buckled around them for safery. There is no age limit, as long as they fit into the harness.
4. Try local food
Not just dim sums, but the goodies from the local bakeries like flaky Egg Tarts and pork buns and wash it off with some vino. Peanut candies and almond cookies are other delicacies to bring back home.
5. Panda Pavilion
If you missed the Pandas at Ocean Park in Hong Kong, you can visit the Panda Pavilion in Macau. Nothing great to rave about except that you can see the black eyed beasts.
6. House of Dancing Fountain show
This multi million-dollar show on the lines of Cirque de Soleil is definitely worth every penny and one of the major highlights in Macau. The theatre is at the Grand Hyatt hotel and lasts for 85 minutes without any break. There are no dialogues just a super combination sound, light and acrobatics. You be the judge if your kids would sit through the entire show as it is quite expensive.
7. Trinket shopping:
Indulge in some retail therapy! I always give my daughter some money and ask her to buy her own goodies. She loves the responsibility of handling money and often the shopkeepers find it cute and give her a discount! The Senado Square is also a good place to shop for the Barcelos Rooster. I've had one in my kitchen for 3 years now and I can vouch for it; all my cupcakes have risen well, the icing has been perfect and no mishaps! Thank you Rooster or should I thank Nigella & Rachel Allen?
8. Surprise, surprise…. a good science Museum in the city known for its Casinos!
An interactive science museum catering to kids of all ages and adults too. I haven't visited this one yet, but definitely plan a visit to Macau to visit it. The planetarium (at the same venue) has been accredited by Guinness World Records for having the highest resolution 3D in the world!
9. Chimelong Ocean Kingdom (1.5 hours from Macau by road)
With an impressive selection of aquatic species like the Beluga Whales and Dolphins, it also has rare Polar Bears, Brown Bears, Arctic Foxes and Penguins. The giant water slides are sure to be a hit with older kids and teens. Chimelong also boasts of stunning resort style hotels. Though one does require a Chinese visa to visit (a day visa can be arranged to do a day trip from Macau). This is sure to become a big draw for Indians in the coming years.
10. Themed hotels
Personally I feel Venetian is the best hotel for families with its huge indoor play area, the Venetian canals and gondolas! However, it does draw a lot of casino goers, but unlike Vegas they do not serve liquor on the Casino floors, hence the public areas are much decent compared to Venetian in Las Vegas. If you think your kids haven't got their fill of animated characters after Disney World, stay at the Cotai Central and enjoy a 'Shrekfast'.
Hope this blog makes you look at Macau beyond just casinos and party place. I certainly want to visit the new Ocean Kingdom and will also check out the Science Centre for your guys soon.
Feel free to contact me on info@soltrips.com