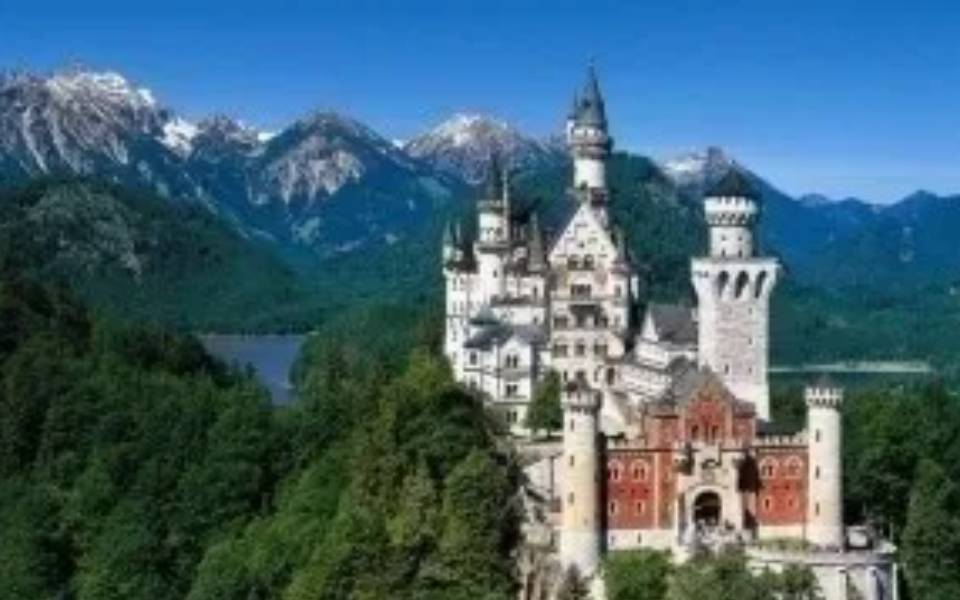 Germany with kids – Not as cold and unfriendly as you might think
Stained with its WWII history and Hitler, Germany might easily be perceived as a very cold and unfriendly place to visit with kids. This is precisely why I think you should take your kids to Germany especially if they are aware of the history of the place and people. Present day Germany is a far cry from its brutal past and the locals are open to welcome people from different cultural backgrounds.
Think of Germany and you cannot 'not' think about super cars! You have the fancy factories of BMW, Audi & Volkswagen. Kids (especially boys!) would love to go through the process of car making with a guided tour and you will see the kid within 'daddy' come out and flaunt mesmerized expressions too! Depending on which part of Germany you are visiting a factory visit can be easily fit into the itinerary. If you are following the Bundesliga or like soccer then you have some famous stadiums home to Bayern Munich or Dortmund.
Enough of stuff to do for boys (though I know many girls who would enjoy soccer & cars!), Germany boasts of some of the most magnificent castles and also the famed Romantic Road. The best thing about Germany is that it is very easy to get around. The rail network is superb, there are intercity buses and of course if you want to visit quaint villages, renting a car is the best option. The popular Heidelberg Castle is just 20 minutes drive from Frankfurt (one of the major gateways) and from there within an hour you are touching the Black Forest Region. Cut across to Wurzburg for the scenic Romantischestrasse (Romantic Route) from where the winding road through Rothenburg culminates at Fussen in the Bavaria region. Fussen is also home to the renowned Sleeping Beauty (Neuschwanstein Castle). Bavaria is also home to picturesque lakeside resorts if you just want to relax with a scenic view from your room. If you are visiting in June / July, a must do is a cruise on the Rhine, especially when the sky is filled with fire crackers each night.
So what are the essential German sights to see and cuisine to try? Kids can enjoy another German speciality – the pretzel while you enjoy your beer! End the evening with the sinful SchwarzwälderKirschtorte (Black Forest Cake). For meat lovers there are various kinds of Wurst(sausages).
If you have older kids there are some really interesting walks in Berlin and Munich explaining Hitler's regime. You can also visit the Dachau Concentration Camp, an easy drive from Munich. There are some brilliant guides who highlight the past and discuss the mindset of present day Germans. Especially in Berlin, it would be interesting to take the kids to visit the remnants of the old wall, most of us parents must've witnessed the historical incident on Doordarshan and have vivid images of the crumbling wall.
For the little ones, there are plenty of zoos, open parks, interactive museums, theme parks and even the Forest ropeway course, which has various obstacle courses and is fun for the entire family. There are some very good biking and hiking routes in the Bavaria and Baden – Baden. The Europa Park is one of the most renowned theme parks in Europe, in case you want a theme park fix.
Don't forget to shop for that cuckoo clock and if possible visit a workshop to show the kids how craftsmen make these unique clocks. Moms, there are some fantastic outlet malls outside main cities like Berlin, Frankfurt & Munich. In fact, there is an entire Porcelain Route where you will come across some amazing porcelain factories. You can also buy renowned brands like Nachtmann, Villeroy&Bochand get some excellent deals.
I have planned 4 itineraries this summer and when the first person approached me and said I have 7 days for Germany are they enough? I thought to myself, yeah sure… but after planning more tours to Germany I realised there is plenty to see and do Germany.