Unlock Business Excellence with Our Expert MICE Travel Trips
Your Path to Planning Successful Meetings, Incentives, Conferences, and Events!
We have been organizing MICE groups since 2004. Our specialty is bringing a "wow factor" to your MICE event.
Contact Us
Understanding M.I.C.E Tourism: Meeting, Incentives, Conferences and Exhibition
MICE tourism represents a dynamic fusion of business and travel, meticulously designed to fulfill diverse corporate needs. At its core, MICE stands for Meetings, Incentives, Conferences, and Exhibitions. These components serve as the pillars of corporate engagement and collaboration. At SOLtrips.com, we're committed to unraveling these facets to provide you with a comprehensive understanding of their significance.
Importance of M.I.C.E Tourism:
Networking and Relationship Building:
MICE events provide a platform for clients to meet and connect with peers, potential business partners, and industry experts. These interactions can lead to valuable professional relationships, strategic alliances, and new business opportunities.
Business Development and Lead Generation:
MICE events often attract a highly targeted audience. This can be advantageous for clients looking to showcase their products or services, generate leads, and secure new business contracts. Exhibiting or sponsoring such events can lead to direct interactions with potential customers and clients.
Discover Our M.I.C.E Options

Meetings:
MICE Meetings are the beating heart of corporate communication. Whether it's a small team huddle or a large-scale corporate symposium, these gatherings facilitate open dialogues, strategic discussions, and decision-making crucial for business progress.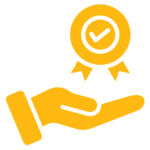 Incentives:
Incentive trips/travel programs are the ultimate motivators. They are designed to reward and recognize the efforts of employees and partners. These programs not only boost morale but also enhance productivity and loyalty within organizations.
Conferences:
MICE Conferences are intellectual hubs where industry experts and thought leaders converge. These events foster the exchange of knowledge, ideas, and innovations, making them essential for staying at the forefront of industry trends.
Exhibitions:
MICE Exhibitions are dynamic showcases where companies display their products, services, and concepts. Attendees get a firsthand look, touch, and feel of offerings, fostering new connections and market opportunities. It also includes virtual events, convention centers, Large Trade shows, and Large networking Events.
Corporate excellence amplified. Elevate your event with our MICE services. 
P
lanning a Successful M.I.C.E Trip, Business Travel, and Business Events
Finding the Right M.I.C.E Trip Service Provider:
Selecting the right MICE service provider is the foundation of a successful trip. We have been organizing MICE groups since 2004 and till now we have organized many MICE services.
Choosing the Perfect Destination:
Destination choice is pivotal in shaping the attendee experience. We provide insights into selecting destinations that resonate with your event's objectives and captivate your audience. Your Global Business Travel is easy with SOLTrips.com. We can also help you select the best event locations for business meetings for an amazing travel experience.
Creating a Detailed Itinerary:
An itinerary is a roadmap to a seamless MICE trip. SOLtrips.com offers guidance on crafting detailed itineraries that leave no room for uncertainty, ensuring your event proceeds flawlessly.
Why we are the Best Corporate Events Planner?
Becoming the best MICE (Meetings, Incentives, Conferences, and Exhibitions) travel planner requires a unique combination of expertise, dedication, and a commitment to delivering exceptional value to our clients. At SOLtrips.com, we take pride in our journey toward excellence in MICE travel planning, and here are some compelling reasons why we believe we are the best in the business:
Contact Us
Transforming visions into extraordinary events. Experience flawless execution, every time.
Successfully Organized Events
Ready to amplify your event's impact?
Let our MICE specialists craft an unforgettable experience tailored to your unique needs. Reach out now to begin your journey to success!